Our production team's office in Lima!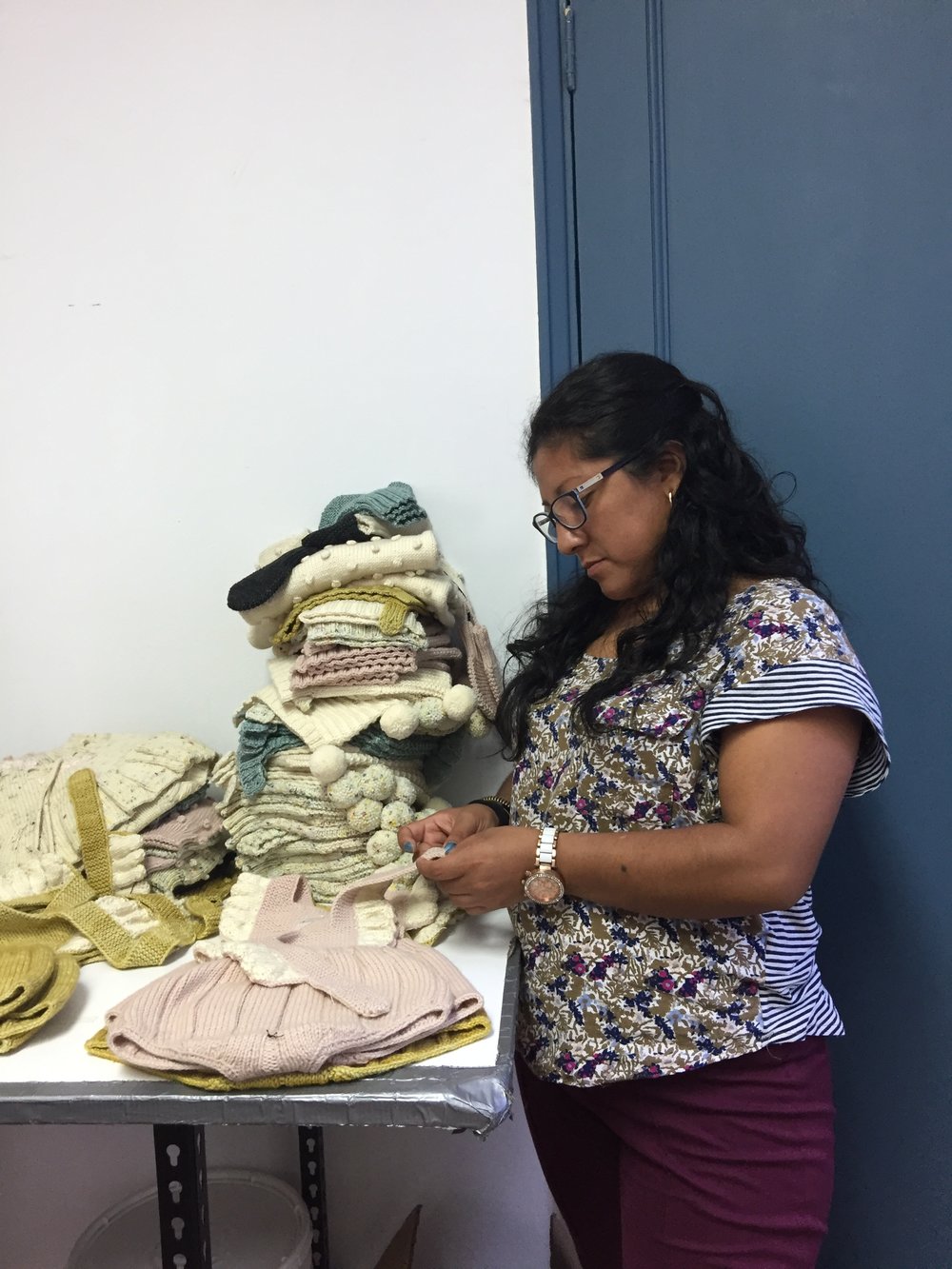 One of our lead knitters, Yanet, reviewing our FW17 pre-production and making sure our buttons are staying snug.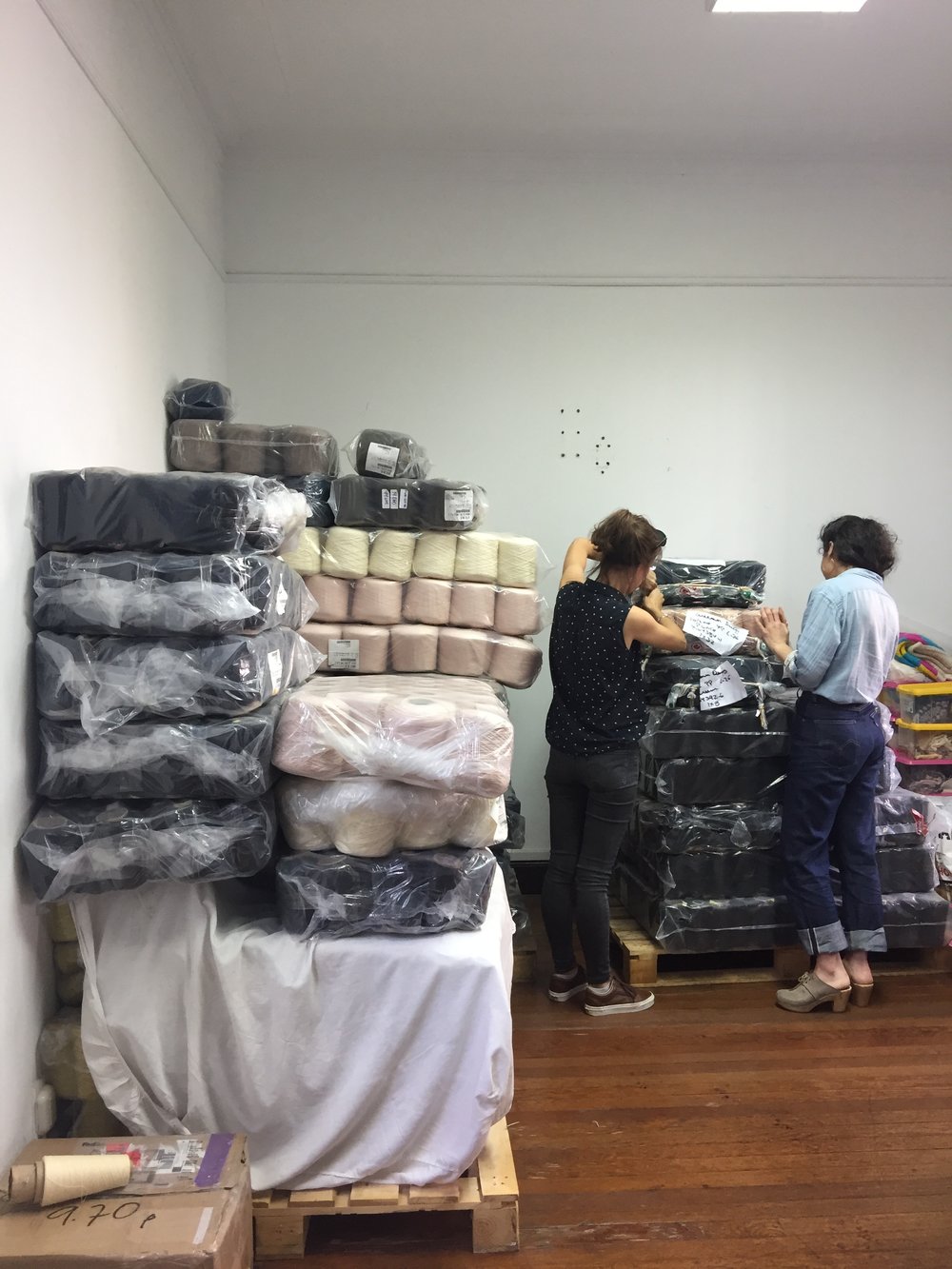 Checking the sample yarn to make sure the tone is perfect.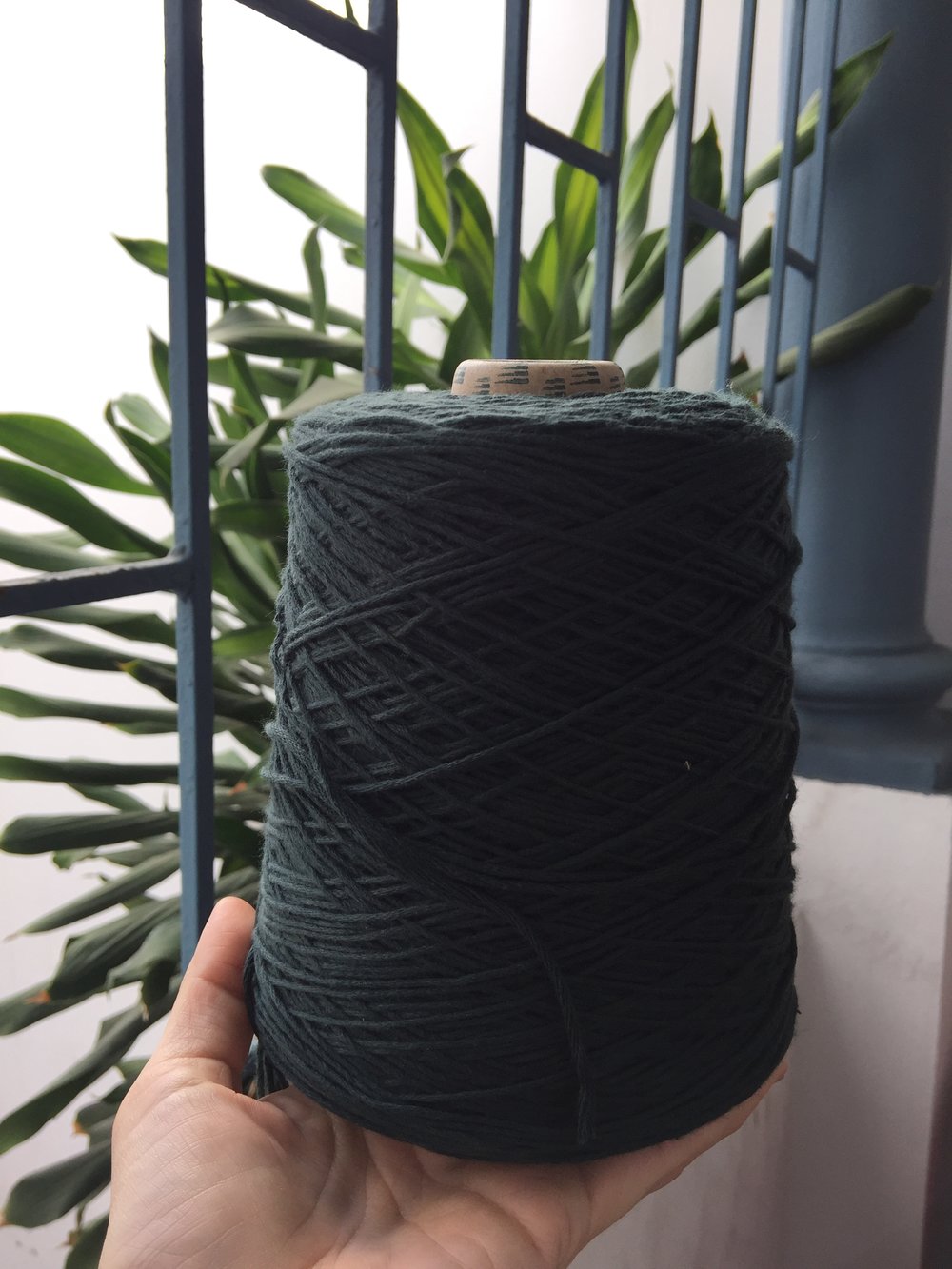 Reviewing sample yarn. Spruce in pima cotton - a preview of what's to come for SS18!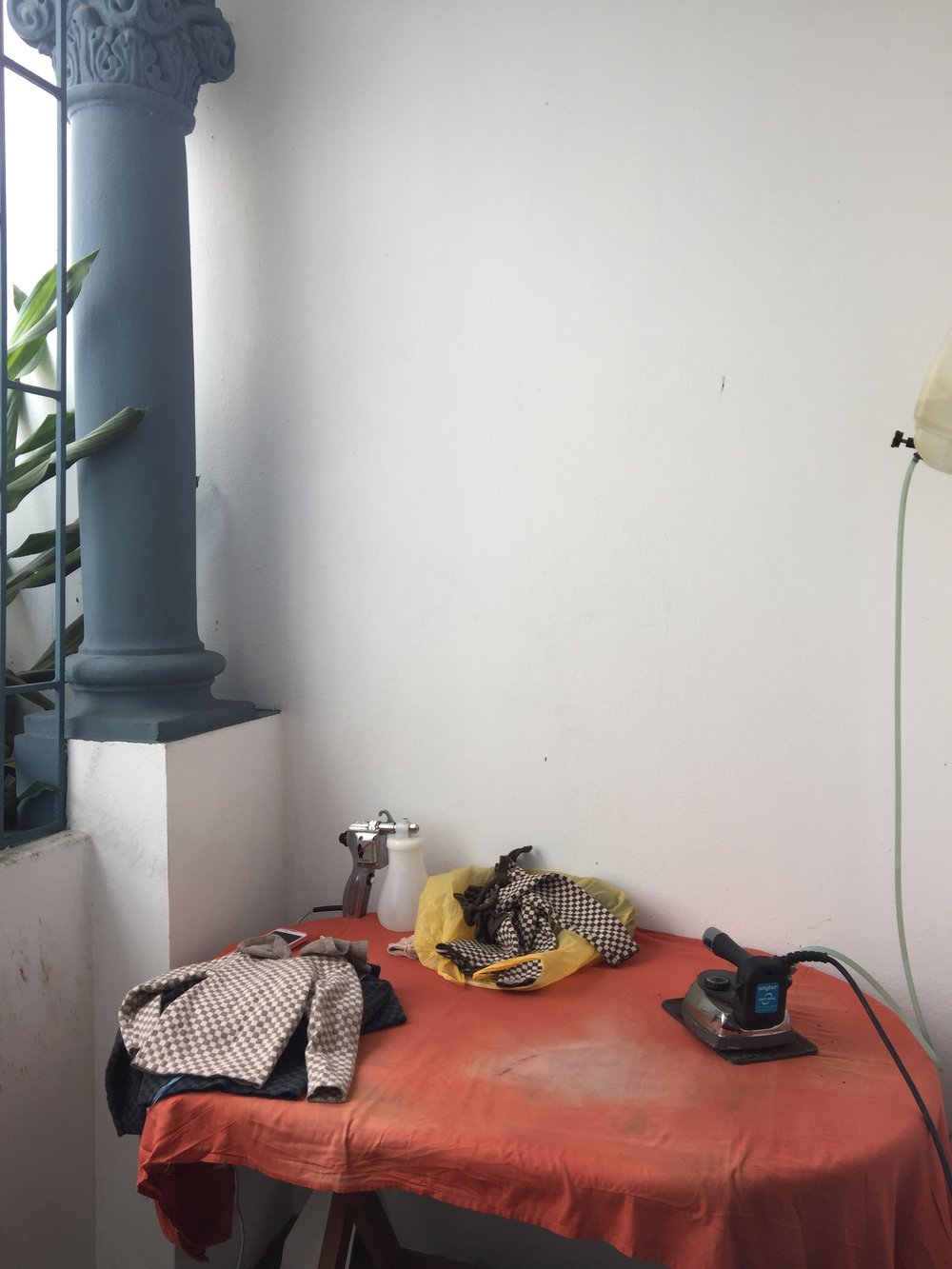 Steam ironing our FW17 pre-production piece by piece.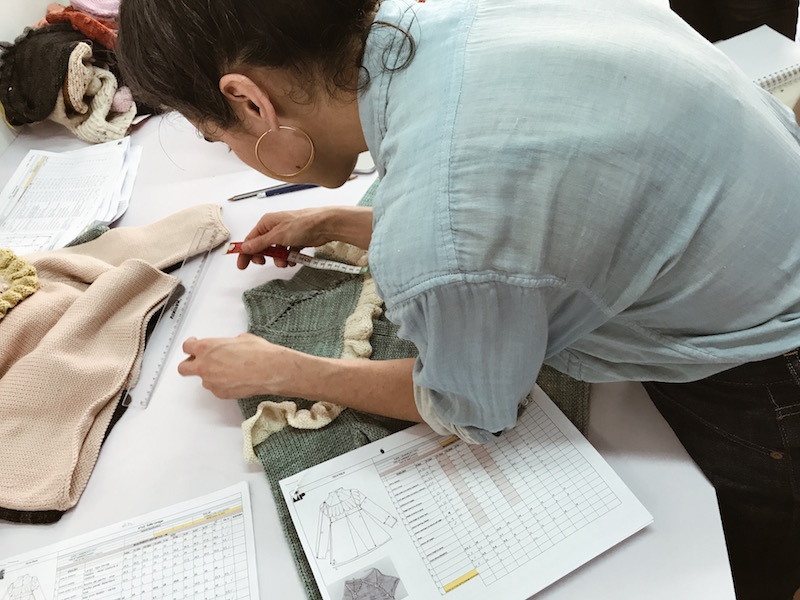 Making sure measurement/calculations add up.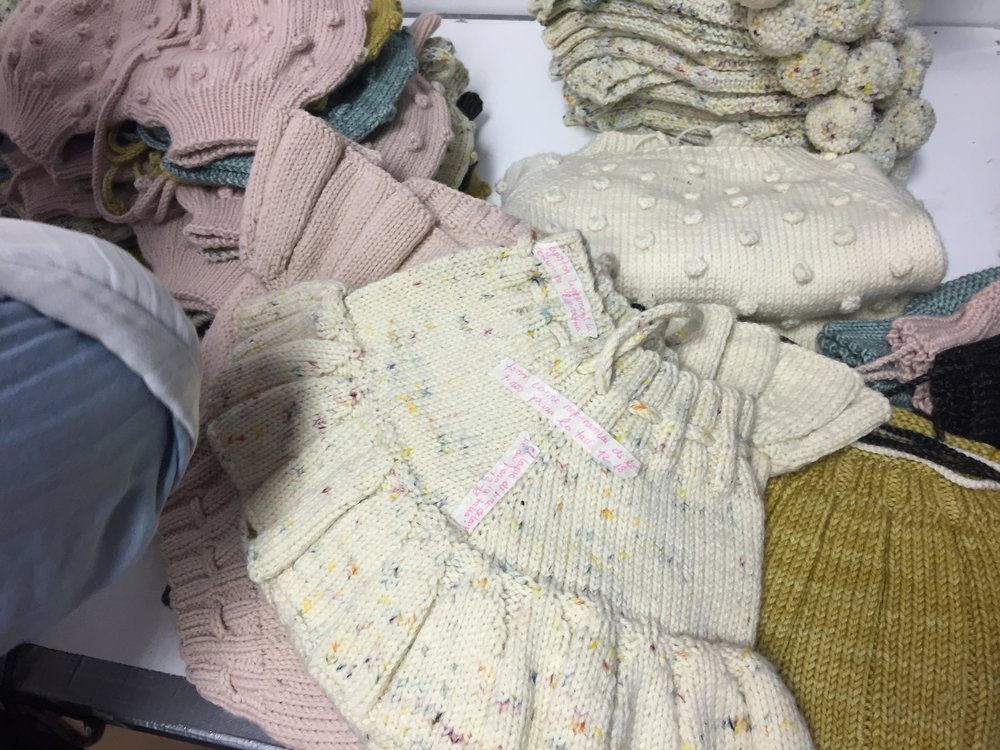 Our knitters communicating specific questions on the garments.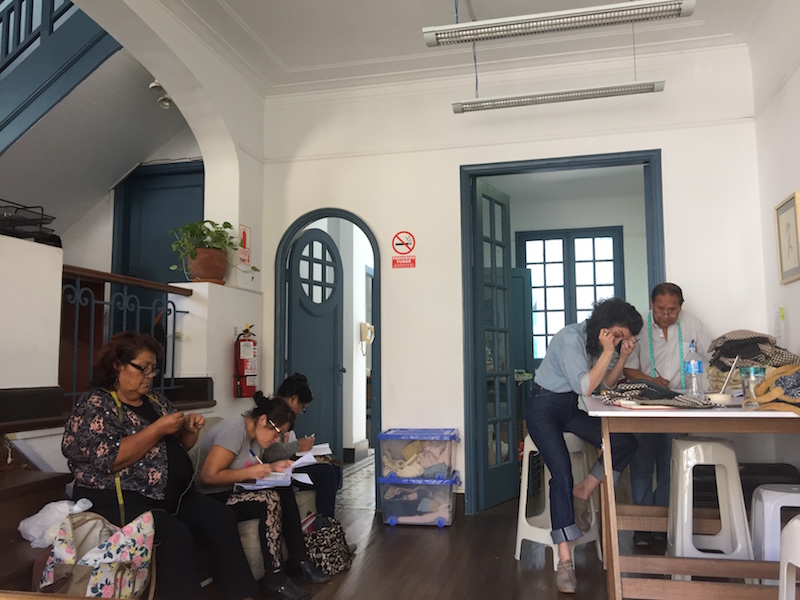 Documenting all fit note changes. 
The best lighting... A meeting to review our hangtags.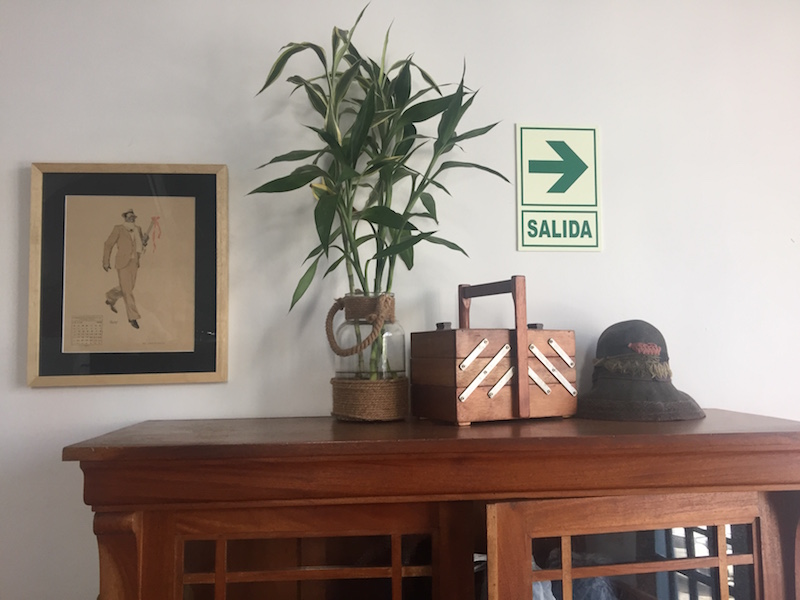 Office details. Always endless inspiration in Peru.